What type of file to share
Share EclipseCrossword lets you share puzzle files that you created in the free EclipseCrossword app for Windows.
If you don't have the EclipseCrossword app, you'll need to get that first, and use it to create your crossword puzzle. Don't worry—it's free!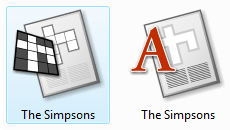 When sharing, make sure that you choose an EclipseCrossword puzzle file (.ecw) to upload.
EclipseCrossword saves other types of files too, but these can't be shared using Share EclipseCrossword:
Unsupported file types
Word lists
.ewl
Pictures of the grid
.wmf
.eps
Words and clues for publishing
.rtf
Web pages
.html
You may also have searched for: What kind of file extension can I save in Share EclipseCrossword?